Fast and friendly incident management for teams of any size.
Painless Scheduling
Distribute the responsibility of on call across your teams
Scheduling is flexible and intuitive, configurable for the way your team works. Set it and forget it or customize things week by week. Cover or trade others shifts with ease. Do it all from the web or on the go with the mobile app.
Scheduling at a glance
Keep track of your shift with customizable notification preferences or subscribe to your schedule using your favorite calendar app.
Simple shift setup
Define workday hours and on-call rotations with a few clicks. Around-the-clock coverage gives your team confidence in their custom rotation.
Enjoy your night off
Taking the night off without your computer? Quickly override all or part of your shift, targeting someone else. Relax during time off knowing you won't be bothered.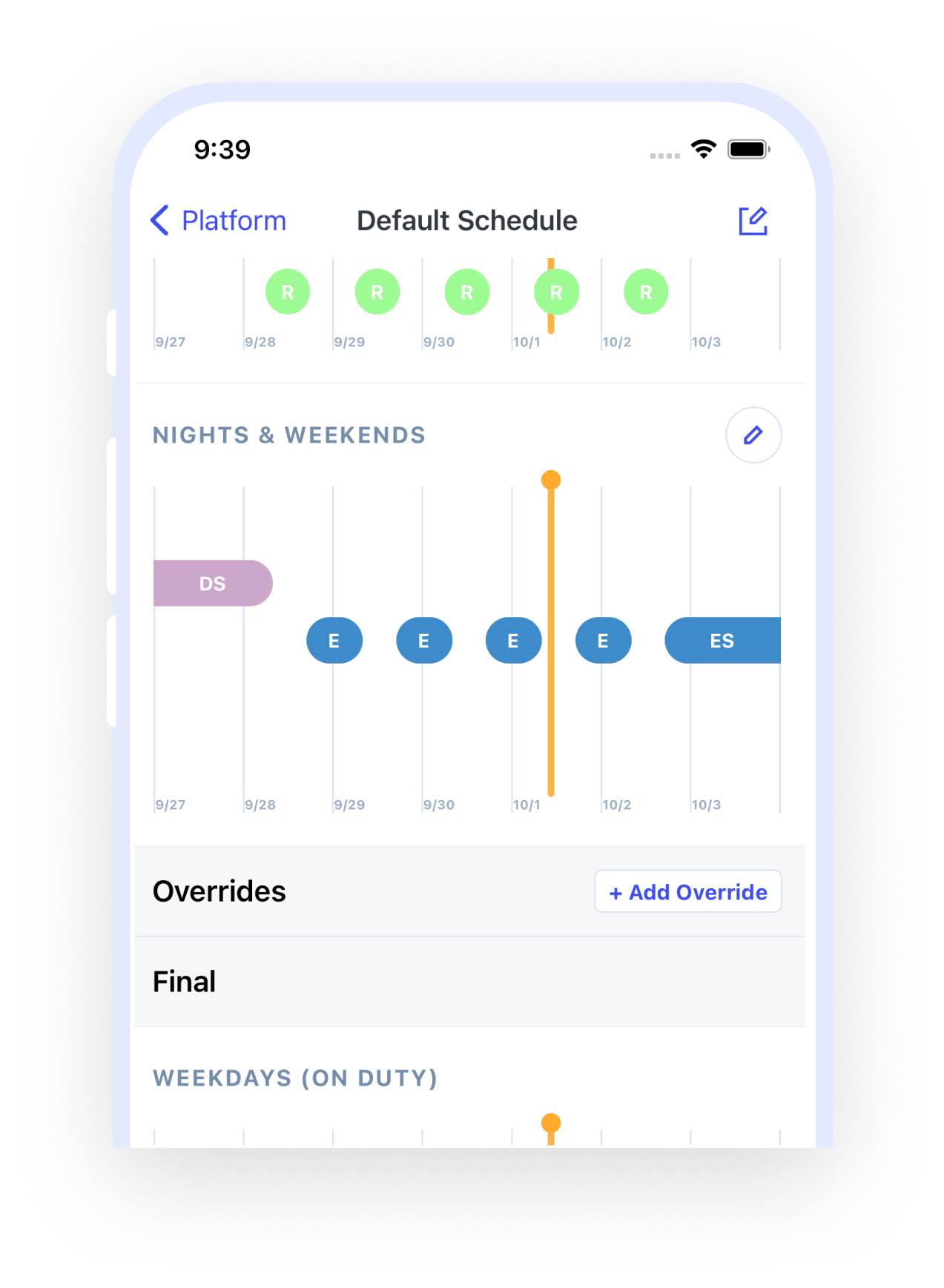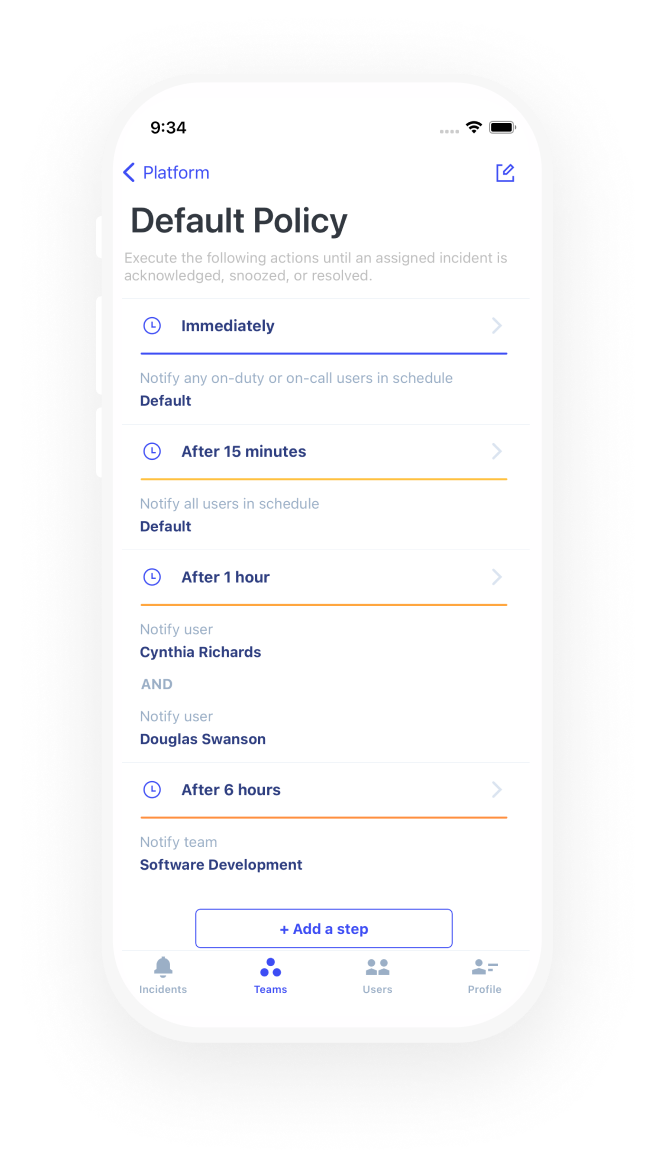 On-call team member not responding?
Sometimes people drop the ball. Define escalation policies with actions to take when someone doesn't answer. Always meet the timing expectations of your business and never let an issue fall through the cracks.
Inform the right people, immediately with actionable alerts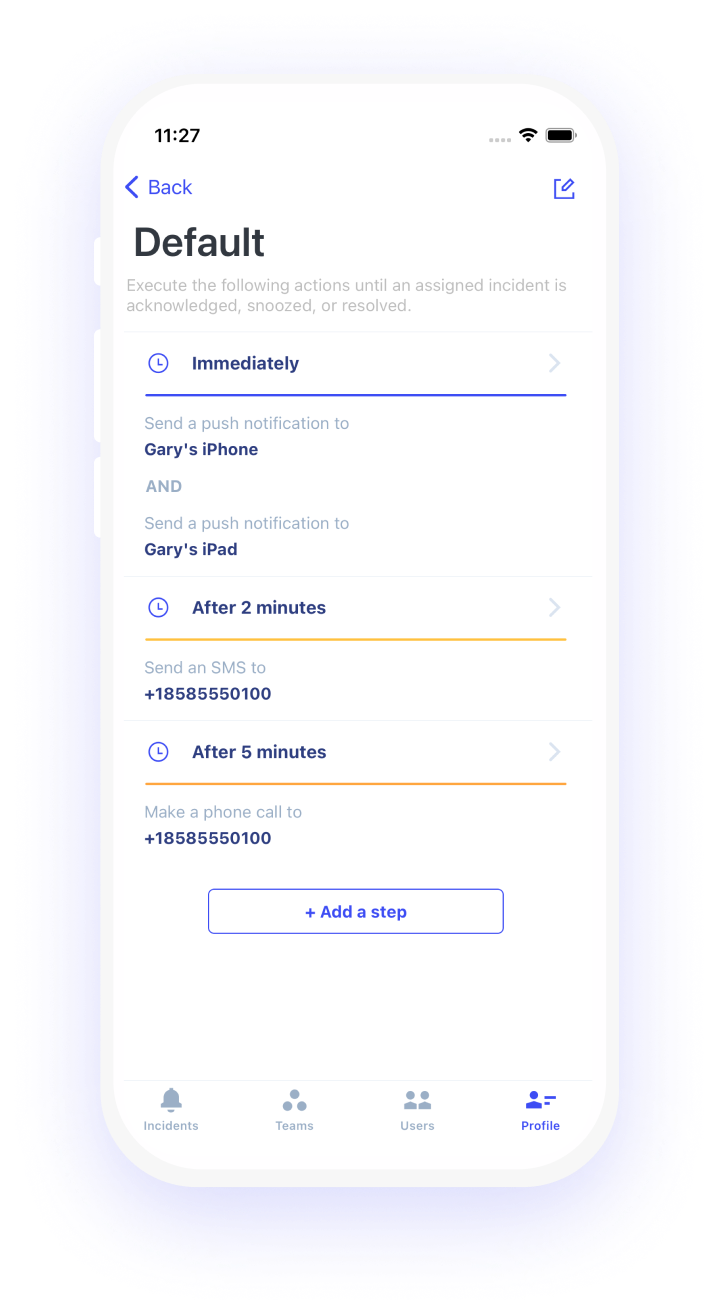 Focused and targeted alerting
Notify the right people with the right information. Use their individual notification and time preferences for push, email, phone, and SMS to ensure they will receive notifications. Easily bypass Do Not Disturb using Critical Alerts.
Clear and concise incident details
Get detailed information about incidents to ensure you can take immediate action on issues from wherever you are.
Don't just take our word for it
People love Ready Five. Here are some of their kind words.
I just created my first override in Ready Five and it was 🙌👌🧘‍♀️. Thank you for bringing this magic into our lives.
Allie
Product Manager / Designer
Clear notification settings in @getreadyfive helped me sleep without worry. The critical alert support is 🔥.
..it's everything we want, and none of the crap we don't.
Integrates with anything
Ready Five accepts data from all these providers and infinitely more. Any service that can make an HTTP request or can send an email is supported by us.

Want an official integration with a service we don't yet offer?
Dependable service
Fast and reliable at any scale
Backed by secure, reliable, and performant infrastructure designed to support you and your mission-critical services. From a small start-up team to an enterprise with hundreds of teams, we've got your back.
Need help with anything?
Search our documentation for answers and detailed guides or contact us and one of our experts will get back to you right away.
Get started for free
Start scheduling, alerting, and integrating with your existing services in minutes. Try it now, free for 14 days. Sign up now, cancel anytime, no credit card required.