Teams are the primary way to organize people and content in your Ready Five account. Each team has escalation policies, schedules, integrations, and memberships independent of other teams.
Any owner or administrator can create new teams. Once a team is created, any owner or administrator can add members to that team. Members can be added as administrators or as standard members. Team administrators can fully manage everything on the team. Standard members can be participants in team schedules, can participate in shift overrides, and can be targeted by integrations.
Create a team​
From your teams screen on the web or in the mobile app, click the "Add Team" button.

Each team must have a name. This name should represent a department or product within your organization. Choose an accent color for the team as well. This color will be used throughout Ready Five for at-a-glance indications of which team a resource applies to.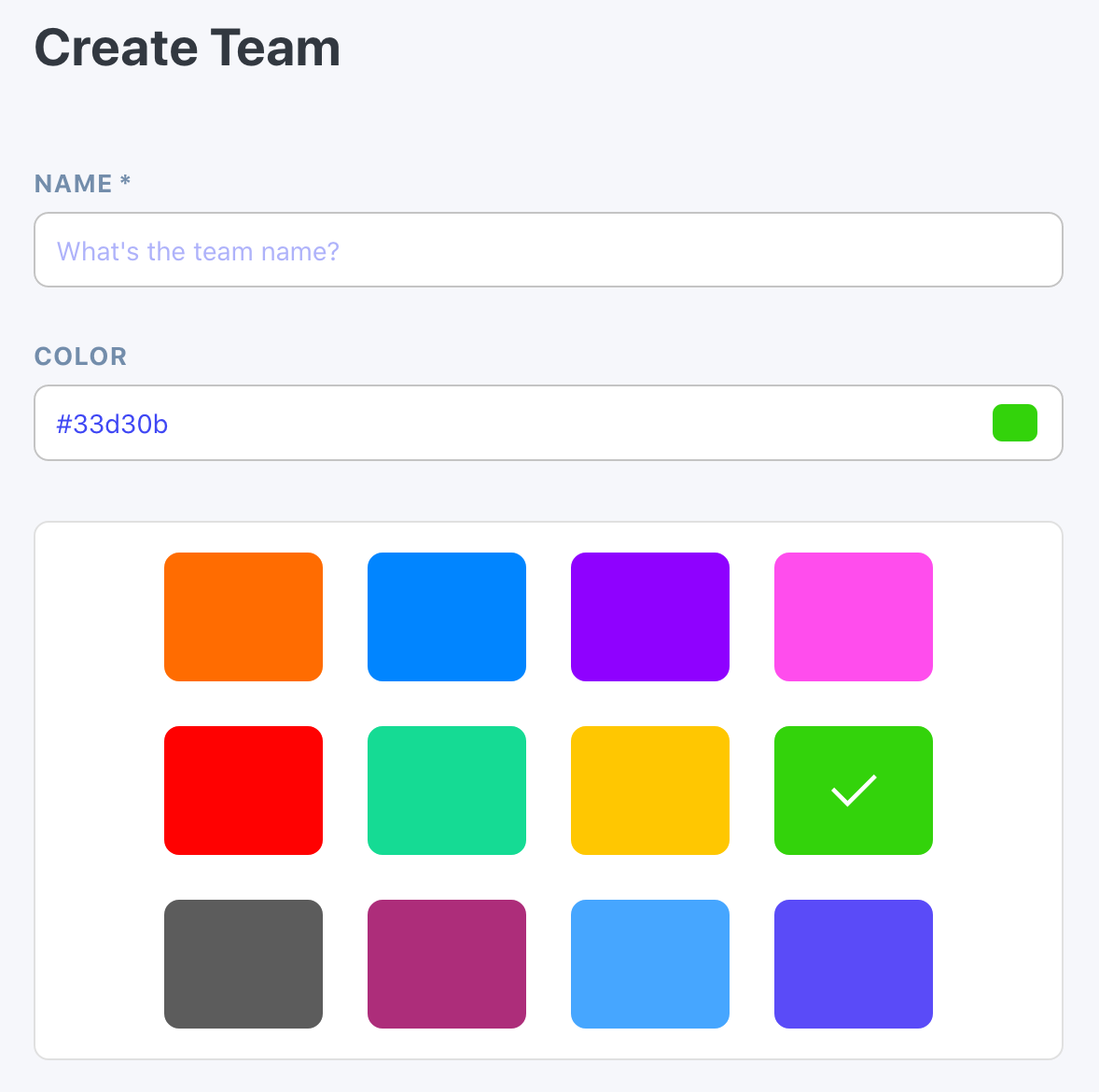 If you're creating the team for yourself, we can preconfigure the team with you configured on the default schedule and that schedule as the first (immediate) target of the default escalation policy. This is meant to help you get started or see a recommended configuration.
Click "Create" to create the team.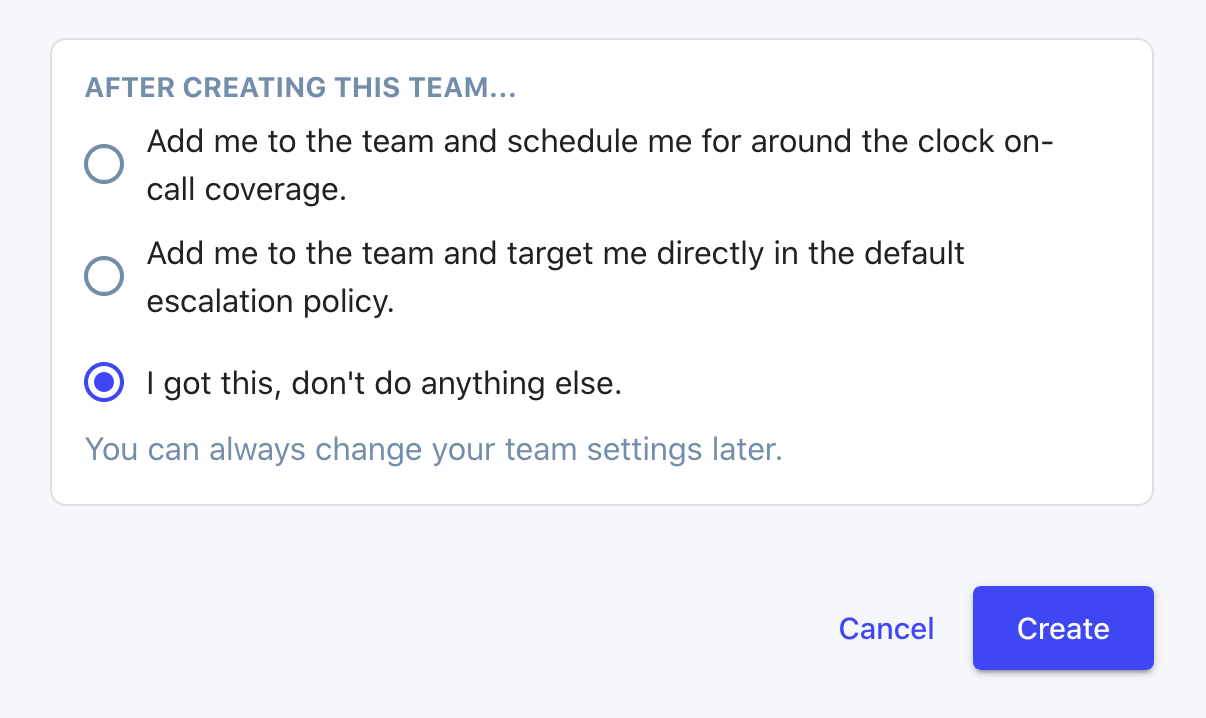 Upon creation of the team, we'll create a default schedule and escalation policy in this team as well.
Next, we'll configure the team's schedule and escalation policy.